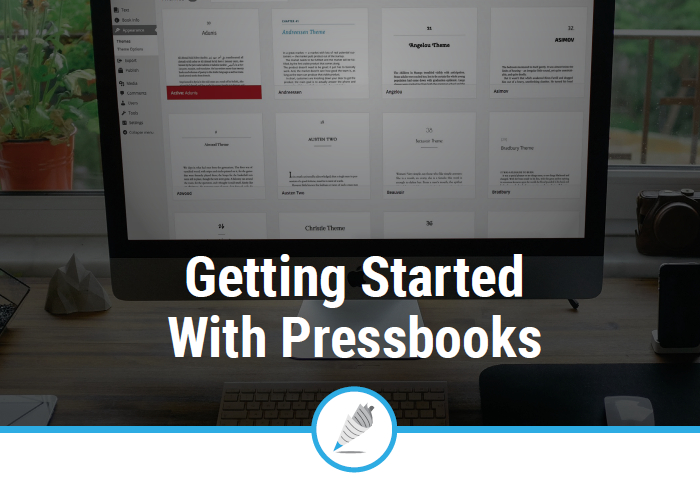 Register for a Pressbooks account
Reach out to your local library to set up your own Pressbooks account.
Creation of an account requires a username, email address and book title.
Add your book information
This is where you add and edit information about your book, such as author name, subtitle, publication date, cover, etc.
Here you can fill out as many or as few of the metadata fields as you would like.
Add and organize your text
In this section you can edit your content and organize it into chapters.
This is also where you have the ability to add front and back matter, such as a bibliography, introduction, or preface.
Select your book design theme
Pressbooks offers over 50 unique themes to choose from for those who would like to alter the overall appearance of your content.
Export your book!
Lastly, you export your own professional-grade ePUB, PDF and MOBI files with Pressbooks' simple one-button export panel.